March Madness
Congratulations to Dave Demarzo on winning the 2022 Harvard Gardens Charity Bracket. Once again this was our best year yet on the 50/50 Charity Bracket as we raised $2000.. Thank you again to all who participated.
Final Standings (For those who had Kansas as their champion)
- Dave Demarzo 113 pts Winner
- the no name bracket 107
- Brian C 106
- Eric Martin 105
- Alex Gilman 105
- Colin Fenton 98
- John Fry 94
Thank you to everyone that came out to our "Watch Party with A Cause". We had our best year yet!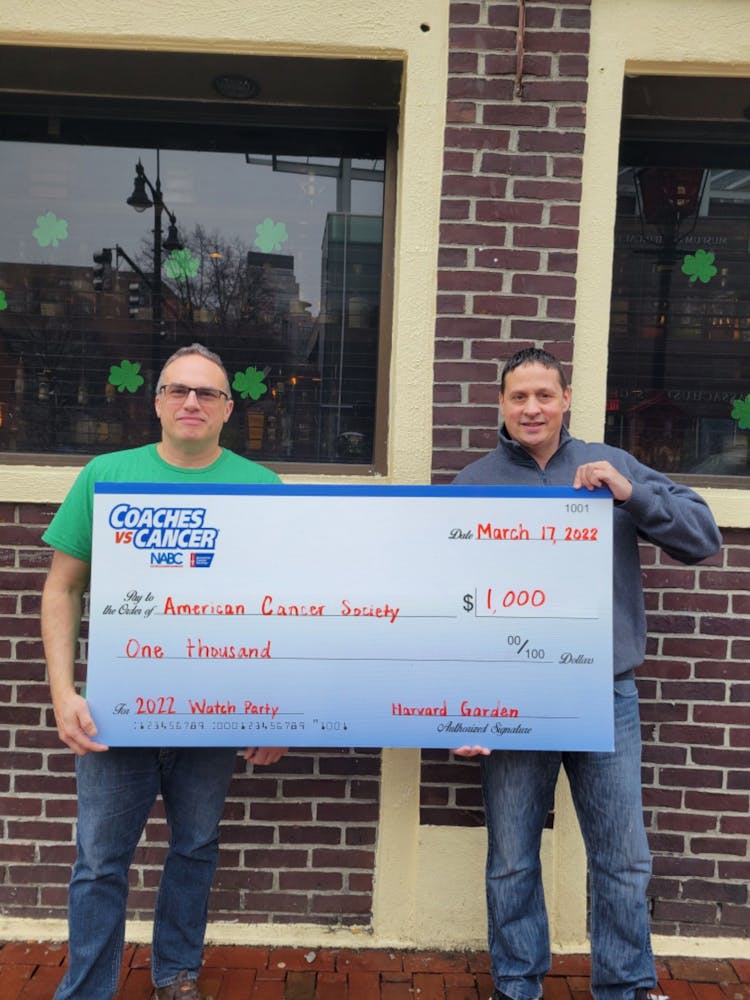 ------------------------------------------
Stop by Harvard Gardens any time after Sunday 3/13 and fill out a bracket. Or send your bracket to mminchoff@harvardgardens.com. Submit your bracket by 3/17 at 12pm. There is a $20 buy in for the bracket, $10 to charity (Coaches vs. Cancer) & $10 to pot. Venmo your $20 to @michaeljminchoff.