3 Menu Selections That Are Perfect for Family Night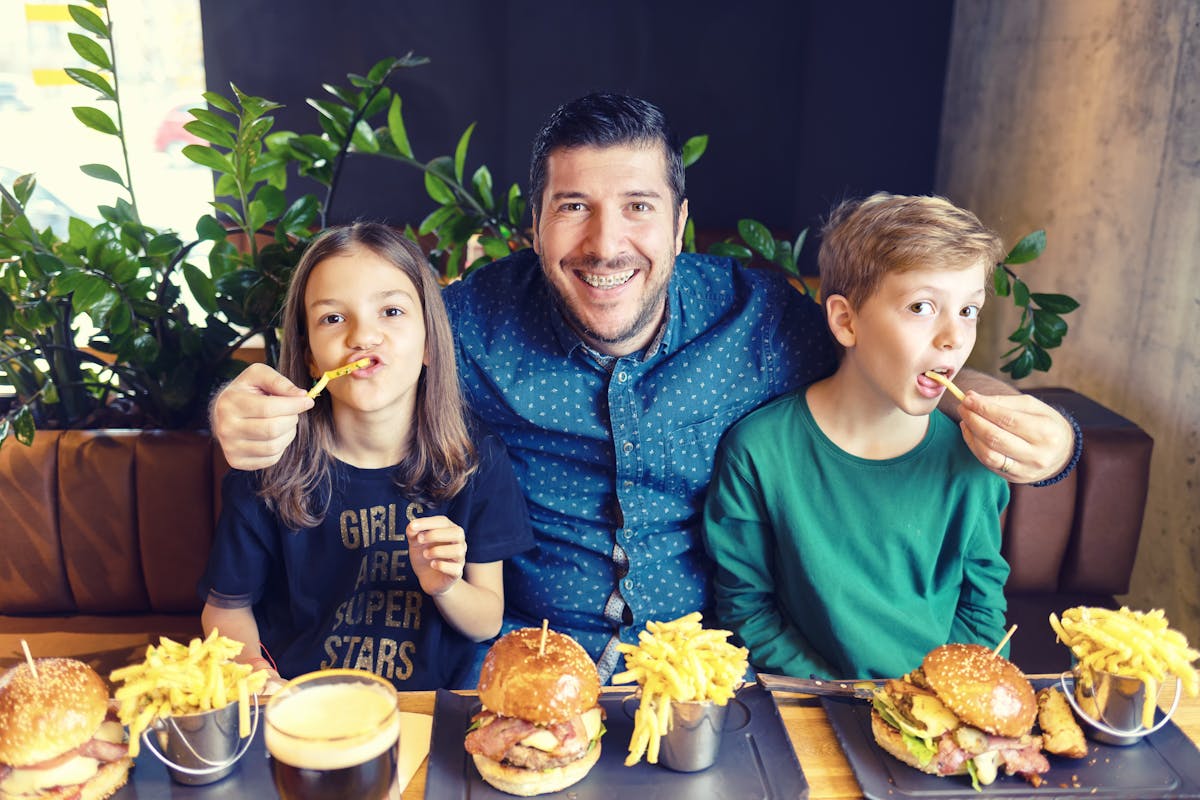 For this month, Harvard Gardens will host family nights for those who want to join us! Bring your loved ones and dine at the heart of the hill. We have crafted a list of suggested menu selections you could consider ordering for this occasion! To get started, continue reading this blog post.
Starters for the Table
Everyone loves splitting appetizers! Discover some of the following fan favorites: the truffle parmesan fries or tater tots, made with parmesan, white truffle oil, and chives—fried pickles with a thousand island dipping sauce. Pretzel sticks served with cheese sauce and Guinness mustard. Buffalo cauliflower is made with lightly fried cauliflower florets, buffalo sauce, and blue cheese dipping sauce. Chicken wings or tenders with your choice: buffalo, bbq, sweet chili, or honey mustard. Pork dumplings served with kung pao sauce and scallions. Finally, the classic nachos. These tortilla chips are served with shredded mozzarella cheese, pico de gallo, guacamole, sour cream, and jalapeños.
Pizzas to Share
Pizza is a great menu item to share with kids or adults! We offer a few different selections here at Harvard Gardens. We have the prosciutto pizza, a white pizza with goat cheese, fig jam, arugula, and balsamic drizzle. Our wild mushroom pizza is another white pizza made with caramelized onions, roasted mushrooms, goat cheese, arugula, and truffle oil. A classic, the cheese pizza! This is made as usual with a tomato sauce and four cheese blends. Lastly, we have a Margherita pizza with fresh mozzarella, tomato sauce, and basil.
Kids Menu Dishes
We have a kid's menu here at Harvard Gardens! Have your child indulge in chicken tenders served with french fries. Mini burgers, our take on sliders, are topped with cheddar cheese and plated with french fries. The grilled cheese sandwich is made with cheddar cheese on sourdough. We serve the classic mac & cheese, pasta baked with a four cheese sauce. A kid's cheese pizza made smaller than the Pizzas to share. Last but certainly not least, we serve hot dogs & fries!
Contact Harvard Gardens for More Info on Family Night!
Family nights will be coming to you this month! Be sure to take advantage of these incredible experiences here at Harvard Gardens. For more info about family nights, to make a reservation, or to order takeout, please call us at 617-523-2727. We can't wait to hear from you.