Activities to Do in Beacon Hill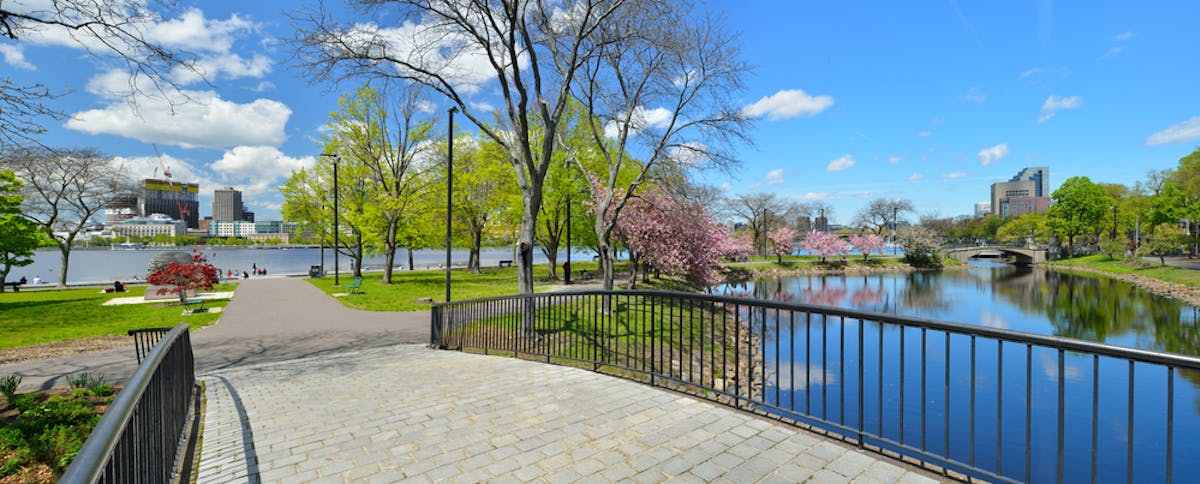 There are a lot of lovely historic neighborhoods in Boston. But few have the charm that Beacon Hill has. Walking around the historic streets and looking at the stunning brownstones is fun. Make sure to take a photo on Acorn Street! But Beacon Hill has some of the best landmarks and attractions in Boston. The Freedom Trail starts in Beacon Hill. And you can also do things like:
Boston Common
Boston Common is the oldest public park in the United States. It was founded in 1634 and is steeped in history. It connects with five of the city's most famous streets: Beacon Hill, Beacon Street, and Charles Street. Don't miss skating on the Frog Pond in winter.
Museum on Freedom Trail
The 2.5-mile Freedom Trail is a great way to learn about Boston's infamous city history and its role in creating the United States. Start at the Museum on Freedom Trail to see the exhibits and then walk the trail to see landmarks like the Old State House, Paul Revere's House, and the Bunker Hill Monument.
Boston Public Garden
Adjacent to the Boston Common is the Boston Public Garden. It was the first botanical garden to be created in the country. Take photos near the Swan Boats and enjoy some truly breathtaking natural beauty.
Massachusetts State House
When you're in Beacon Hill, you can't miss the golden dome of the Massachusetts State House. It's been in use since 1798 and is the home to Massachusetts state government offices. There are free tours of the State House if you want to see the Massachusetts government in action and learn more about state government.
Charles River Esplanade
If you go over the bridge in Beacon Hill, you'll find the Charles River Esplanade. It's a stunning three-mile park that covers 64 acres and runs directly along the Charles River. It's a great place to people-watch or enjoy the outdoors. Watch the rowers from Boston University practicing on the river or rent a kayak and get out there yourself. Visit the Museum of Science if the weather is too harsh to be outdoors. And don't forget to grab a beer from the Night Shift Brewer's Owl Nest, a pop-up seasonal beer stand.
Charles Street
If shopping is your passion, you can't skip the world-class shops on Charles Street. From high-end designers to stunning boutiques, you'll find anything and everything you can imagine shopping on Charles Street.
Restaurants & Bars
Beacon Hill is one of the best dining destinations in the city. Dining at Harvard Gardens is a perfect way to end your day in Beacon Hill. This American Bar & Restaurant is known as "The Heart of the Hill" and has an impressive history of being the first bar to receive a liquor license after prohibition. Since 1930, Harvard Gardens has provided outstanding service, excellent comfort food, and a divine cocktail list. Add a stop to Harvard Gardens during your next visit to Beacon Hill!
Plan Your Visit
With so much to do in Beacon Hill, it's a good idea to plan your trip so you don't miss any of the highlights. Contact Harvard Gardens today to make a reservation, or walk in and choose to be seated indoors or on our gorgeous outdoor patio!