Craft Cocktails, Fine Spirits, & Entertainment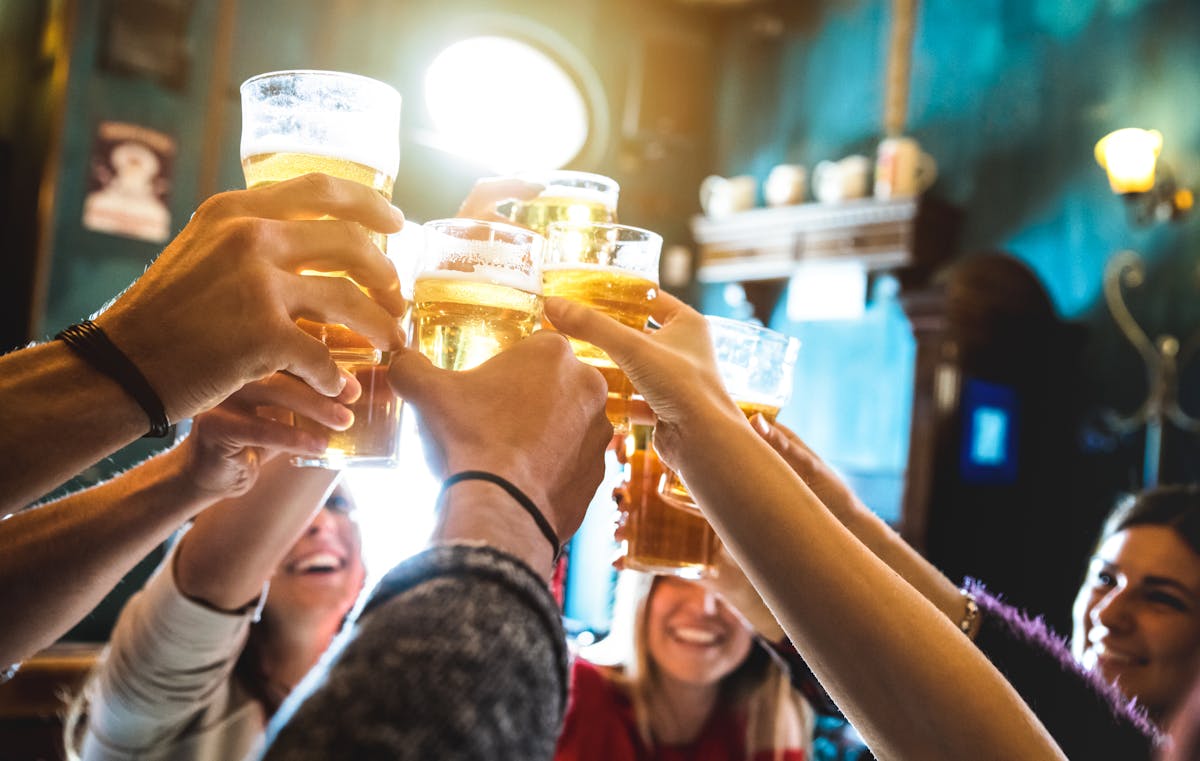 Indulge in an exquisite culinary journey at Harvard Gardens with our meticulously curated craft cocktails and fine spirits menu. Our bartenders are highly skilled and passionate in their craft. They use only the finest liquors, fresh and carefully chosen ingredients, and cutting-edge techniques to create drinks that will leave your taste buds in awe. Whether you are a cocktail aficionado or an expert in spirits, our wide range of options will surely impress you. We also are a great spot to host your next private event. Whether it be an intimate cocktail party or a large corporate gathering, keep reading to learn more about what Harvard Gardens has to offer.
Elevating Your Palate at Harvard Gardens
We take great pride in our craft cocktails at Harvard Gardens, carefully crafted to offer a unique and memorable drinking experience. From classic concoctions like Old Fashioned and Manhattan to modern creations with a twist, such as the Lavender Collins or Ginger Pear Martini, our cocktail menu caters to diverse preferences. We use the finest spirits and locally sourced, fresh ingredients to ensure the highest quality and flavors in every sip.
Additionally, our fine spirits collection is a connoisseur's dream come true. You can explore a world of rich, complex flavors with a vast selection of aged whiskeys, rare bourbons, smooth tequilas, and premium vodkas. Our knowledgeable staff can always guide you through our spirits selection and recommend the perfect drink to match your palate.
Private Events and Happenings
At Harvard Gardens, the experience doesn't end with our exceptional drinks. We also offer the perfect ambiance for entertainment and celebration. Looking to host a private event? You've come to the right place. Our expert team can meet all of your needs, whether it's a corporate event, birthday party, or any other special occasion. Our versatile space and exceptional service guarantee a memorable experience for you and your guests, no matter if it's an intimate gathering or a larger celebration.
As part of our commitment to the community, we proudly host an annual March Madness tournament to fundraise for local charitable causes. Come with friends and fellow patrons to enjoy the exhilarating atmosphere of cheering for your favorite teams while supporting a good reason. It's a win-win for everyone involved, combining thrilling entertainment with the joy of giving back.
Dine and Drink at Harvard Gardens
When selecting Harvard Gardens as your dining and drinking destination, you are not simply choosing a restaurant - you are immersing yourself in a realm of unparalleled artistry, tastes, and amusement. Our artful cocktails and premium liquors will take your taste buds to new and exciting heights, and our commitment to creating unforgettable memories distinguishes us from the rest.
Whether you are seeking an evening out with friends, a location to commemorate life's special moments, or a setting for exclusive gatherings, Harvard Gardens has everything you need. Uncover the ideal blend of delectable cuisine, exquisite drinks, and captivating entertainment in the heart of the hill. Join us at Harvard Gardens to savor the artistry of craft cocktails and fine spirits, indulge in sumptuous dishes, and be part of our vibrant community. Visit us today, and let us elevate your dining and drinking experience beyond your expectations.