How to do Brunch Like a Pro in Boston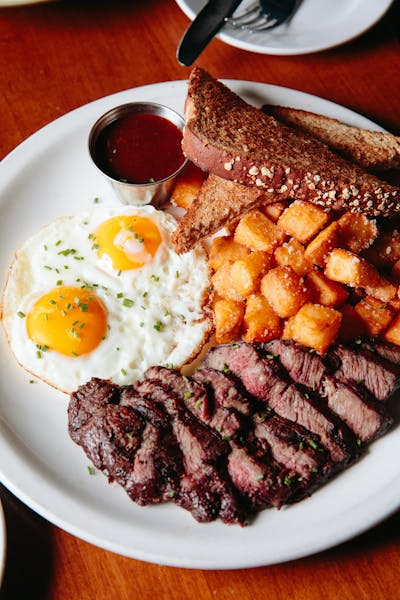 In recent years, brunch has become one of the most beloved meals on the weekends. The combination of sweet and savory options that a brunch menu offers is simply unmatched. Plus, who doesn't love an excuse to drink mimosas and bloody marys before noon? If you're looking to upgrade your brunch game, we're here to help! Since the point of brunch is to combine breakfast and lunch (hence the name), you'll want to get your fill of both sweet and salty that'll keep you satisfied all day! Here's how to order your brunch like a pro in Boston.
Start With Some Sweets
First, it's all about satisfying that sweet tooth at brunch. You can't go wrong with a delicious stack of buttermilk pancakes or tasty french toast, with a hefty serving of whipped cream on top. You can indulge in all the sweet treats you desire at Harvard Gardens brunch!
Order Your Savories
The best part about going to brunch is you can satisfy everyone's cravings, whether it's sweet or savory. Or, you can even go for both! Some of our fan-favorite savory brunch dishes at Harvard Gardens include the Breakfast pizza, topped with eggs, bacon, tater tots, caramelized onions, and mozzarella, or our Breakfast burrito. For a lighter option, you can't go wrong with the veggie omelet or the breakfast avocado toast!
It's All About the Sides
One of the best parts about brunch is all the tasty sides, which you can mix and match, sharing with your friends. Add a few slices of bacon to the side of your french toast, or some crunchy home fries with your pancake. That way, you're getting the best of both worlds when it comes to sweet and savory!
Don't Forget the Beverages
It's not a brunch without a bucket of bubbles or bloody mary! Some of our other brunch beverages include a Cold Brew with Jameson cold brew, and the brunch punch, a delicious blend of juices and liqueur.
Book a Brunch Reservation at Harvard Gardens
Ready to see what our brunch at Harvard Gardens is all about? There's something to please all tastebuds on our brunch menu at Harvard Gardens! With an ideal location in Boston, it's a great spot to start your weekend or Sunday Funday! Grab your friends, pick a day and time, and book your reservation now! We look forward to seeing you soon.