Late-Night Bites At Harvard Gardens!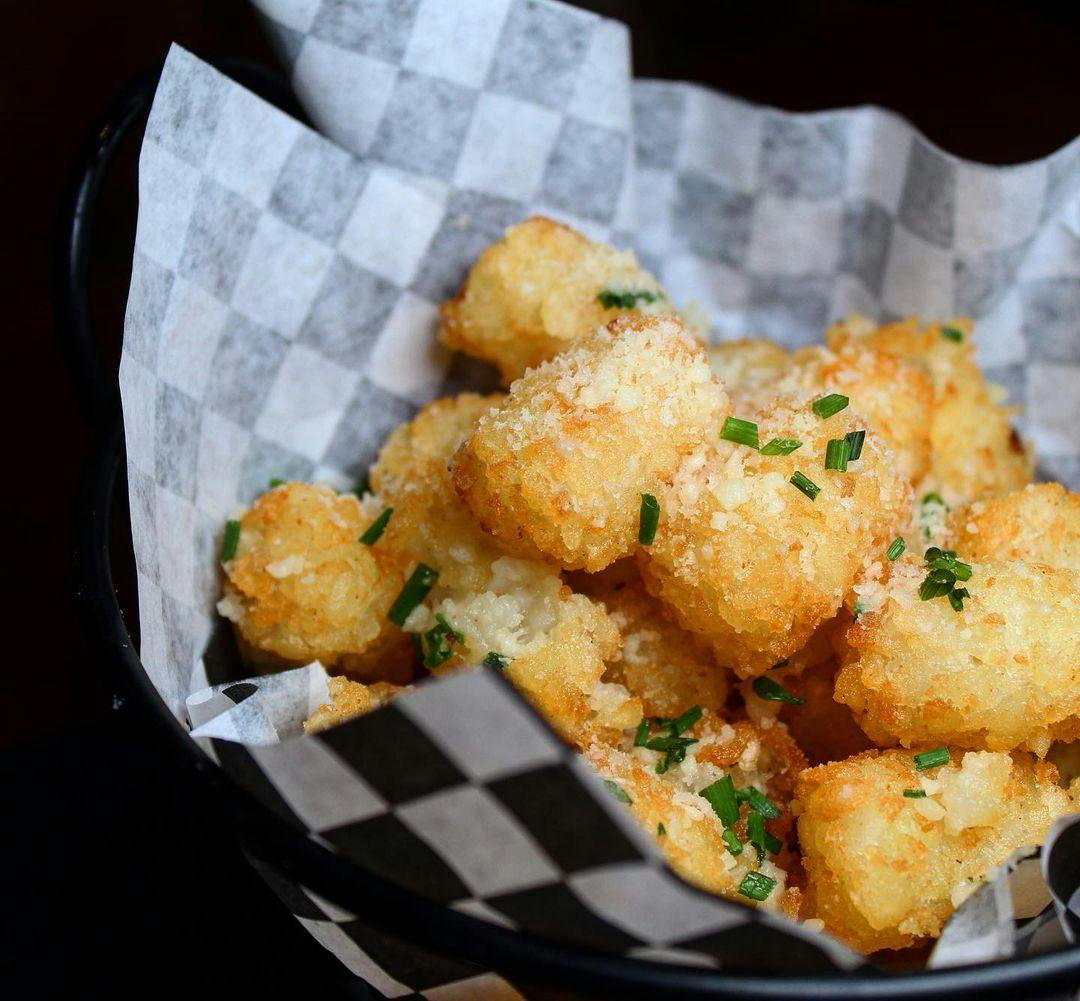 With your social calendar ramping up nights out on the town are sure to start to increase. Don't start/end your night off hungry! Stop by Harvard Gardens at the beginning of your night to get your evening started or at end of your night and dine in on our late-night menu! Our late-night menu is served from Thursday-Saturday from 10:30 pm-12:00 pm every week. This menu is composed of everything you would want to eat at night from nachos to burgers we've got it all. Experience our late-night menu for yourself on your next night out in Boston.
Savory Starters
We offer a variety of fried, salty, savory starters for our guests to indulge in. Want to keep it lighter before your night out These dishes are perfect to share with friends. You can't go wrong with ordering a plate of wings for the table. Pick from your choice of buffalo, barbeque, sweet chili, or honey mustard wings. While you're at it order some truffle fries and fried pickles to share with the rest of your table. Our starters are guaranteed to fulfill your late-night cravings.
Burgers
For the carnivores, we've got just the thing to fuel them up…burgers! Order the Harvard Gardens burger or the Beacon Hill cheeseburger on your next night out. Treat yourself and add bacon and avocado to your burgers for an added depth of flavor. What's a burger without a side of fries? Order either of our burgers with a side of truffle fries or tater tots to complete your meal.
Pizzas
You can't go wrong with ordering a pizza! The cheesy, saucy, crispy goodness is exactly what you need to fill you up before a night out. We offer classic cheese and pepperoni pizzas that can even have buffalo chicken to it. For those in the mood for a "classier" pizza opt for the prosciutto pizza! This is a white pizza topped off with goat cheese, fig jam, arugula, and a balsamic drizzle. This perfectly blanched composition of flavors will definitely be a hit with the foodies in your friend group.
Late-Night Bites At Harvard Gardens
At Harvard Gardens we want to take care of you and your friend's late-night needs. Whether we are a pit stop before the evening beginnings or if we are the last stop before the evening comes to an end we have got you covered. We guarantee that your late-night cravings will be fulfilled with our late-night menu. Want to explore the menu for yourself? Browse our menu now to see all that our late-night menu has to offer. Check out our hours before stopping by to make sure you don't miss us! We hope to see you soon.