Late Nights in the Heart of the Hill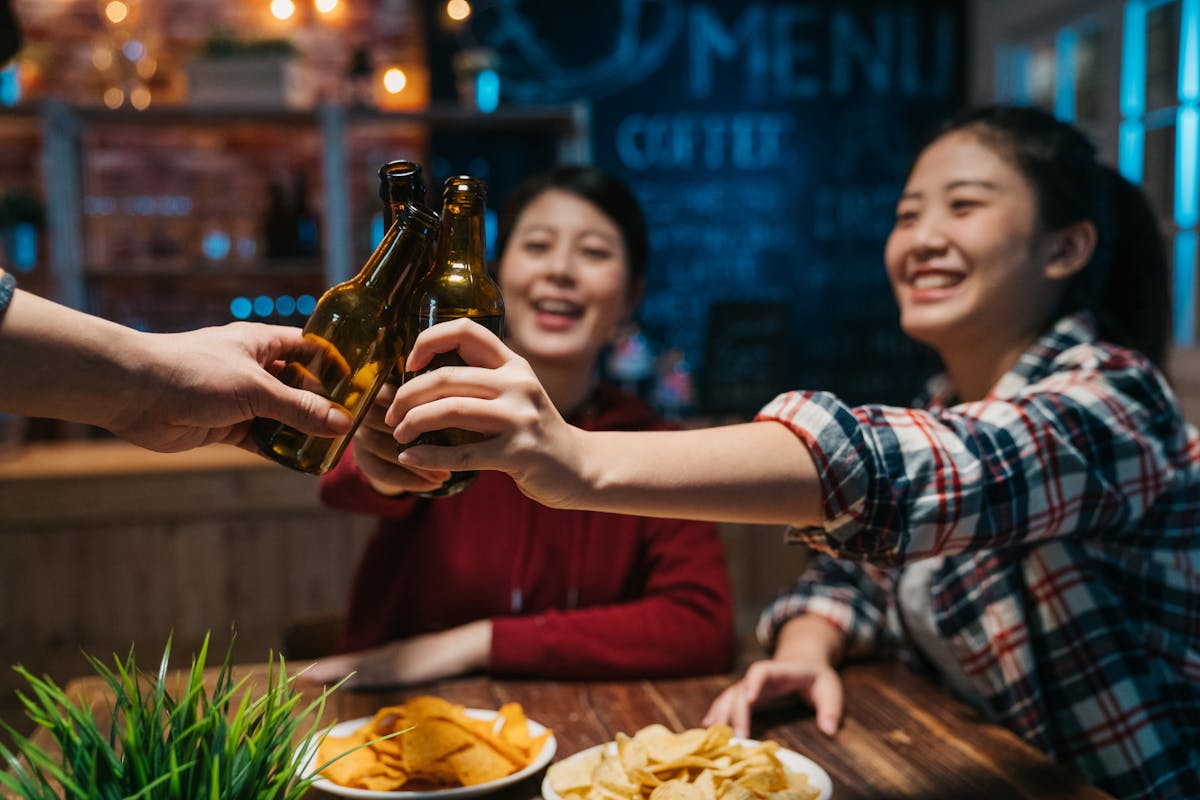 It's common to stop for a late night bite to eat on your way home after a weekend night out. Lucky for you, Harvard Gardens has the best Late Night Menu for you to indulge in! For more info on what this entails, please continue reading.
When Do Our Late Nights Take Place?
If you're interested in stopping by for a late night cap, be sure to visit any time Thursday-Saturday from 10pm to 12 am. You can stay until 1 am, but our kitchen does close an hour before we do! Continue reading to discover the menu items we offer.
Sleepy Starters
Truffle Parmesan Fries Or Tater Tots: Parmesan, White Truffle Oil, & Chives
Fried Pickles: Thousand island dipping sauce
Pretzel Sticks: Cheese Sauce & Guinness Mustard
Buffalo Cauliflower: Lightly Fried Cauliflower Florets, Buffalo Sauce, & Blue Cheese Dipping sauce
Chicken Wings Or Tenders: Choice of Buffalo, BBQ, Sweet Chili, or Honey Mustard
Pork Dumplings: Kung Pao Sauce & Scallions
Classic Nachos: Tortilla chips, shredded mozzarella cheese, pico de gallo, guacamole, sour cream, & jalapeños
Late Night Burgers & Sandwiches
Feel free to add either Bacon or Avocado for an additional $2!
Harvard Gardens Burger: Aged Cheddar Cheese, Crispy Onions, & Bacon Aioli
Beacon Hill Cheeseburger: Cheddar Cheese, Lettuce, Tomato, & Onion
Grilled Chicken Sandwich: Smoked Bacon, Mixed Greens, Tomato, Mozzarella, & Pesto Aioli
Pizza Cravings
Cheese Or Pepperoni Pizza: Tomato sauce & a four cheese blend
Prosciutto Pizza: White Pizza, Goat Cheese, Fig Jam, Arugula, & Balsamic Drizzle
Contact Harvard Gardens Today!
If you're looking to make Harvard Gardens your nightcap, we've got you covered. Stop by to satisfy your cravings with our late night menu this weekend! We are happy to answer any questions you may have about this menu as well, so please feel free to give us a call at (617) 523-2727.