Top 5 Themes for Your Holiday Party at Harvard Gardens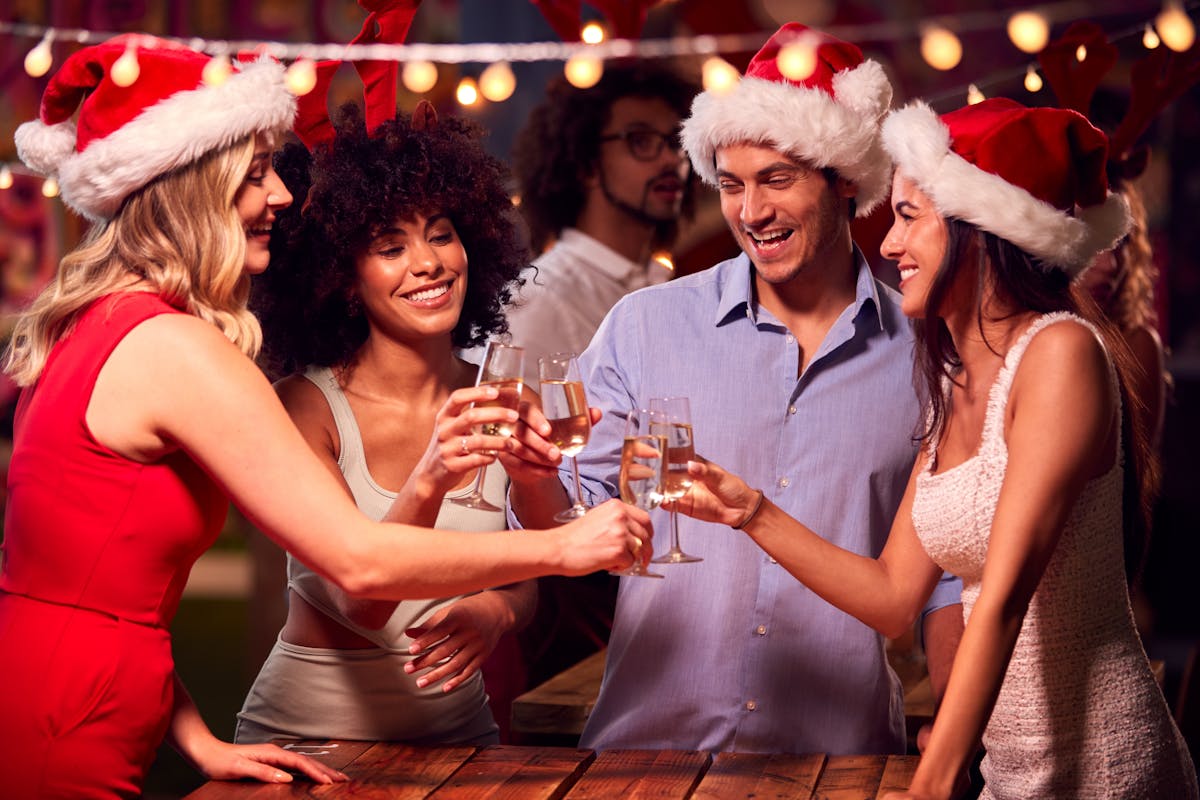 The holiday season is fast approaching, and the perfect time to start planning a memorable and festive holiday party. Located at 316 Cambridge Street, Boston, MA, Harvard Gardens is your go-to venue for hosting exceptional private events. Whether it's a corporate gathering, a family reunion, or a lively get-together with friends, our versatile event space can accommodate your needs. In this blog, we'll explore the top 5 themes for your holiday party at Harvard Gardens, where we're committed to making your celebration extraordinary.
1. Classic Winter Wonderland
There's something timeless and enchanting about a Winter Wonderland theme. Transform Harvard Gardens into a snowy paradise with elegant white and silver decor, twinkling lights, and glistening faux snow. For a finishing touch, serve classic holiday cocktails like hot toddies and mulled wine to warm your guests' hearts.
2. Ugly Sweater Extravaganza
Embrace the whimsy and fun of the season with an Ugly Sweater Party. Encourage your guests to don their most outrageous holiday sweaters for a night of laughter and merriment. Decorate with tacky ornaments, string lights, and a photo booth where everyone can capture their festive fashion faux pas.
3. Masquerade Ball Elegance
For those seeking an upscale affair, a Masquerade Ball theme brings sophistication to your holiday celebration. Encourage guests to wear glamorous masks and dress in their finest attire. Create an atmosphere of mystery with rich colors, candlelight, and live music. It's a holiday party fit for royalty.
4. Santa's Workshop Adventure
Bring out the childlike wonder in your guests with a Santa's Workshop theme. Decorate with oversized toy soldiers, candy canes, and a backdrop that resembles Santa's magical workshop. Set up craft stations where guests can create holiday ornaments or write letters to Santa. Serve milk and cookies for a nostalgic touch.
5. Hollywood Glamour Gala
Roll out the red carpet for a Hollywood Glamour Gala that exudes sophistication and style. Invite guests to dress as their favorite Hollywood stars and decorate with gold accents, velvet ropes, and Hollywood Walk of Fame stars with your guests' names. Hire a live band or DJ to keep the dance floor buzzing all night.
Private Events at Harvard Gardens
Harvard Gardens offers the perfect venue for your holiday party needs. Our customizable private event space ensures that your chosen theme comes to life seamlessly. With top-notch catering, audiovisual equipment, and a dedicated event staff, we handle the details so you can enjoy the festivities. Learn more about our private event offerings here.
Plan Your Perfect Holiday Party at Harvard Gardens
No matter which theme you choose for your holiday party at Harvard Gardens, you can count on our expertise and dedication to make your event successful. Whether it's a Winter Wonderland, Ugly Sweater Extravaganza, Masquerade Ball, Santa's Workshop Adventure, or Hollywood Glamour Gala, we're here to help you create cherished holiday memories. Contact us today to reserve your date and start planning the holiday celebration of a lifetime. Harvard Gardens is your destination for unforgettable moments this holiday season!