Why You Should Work With Us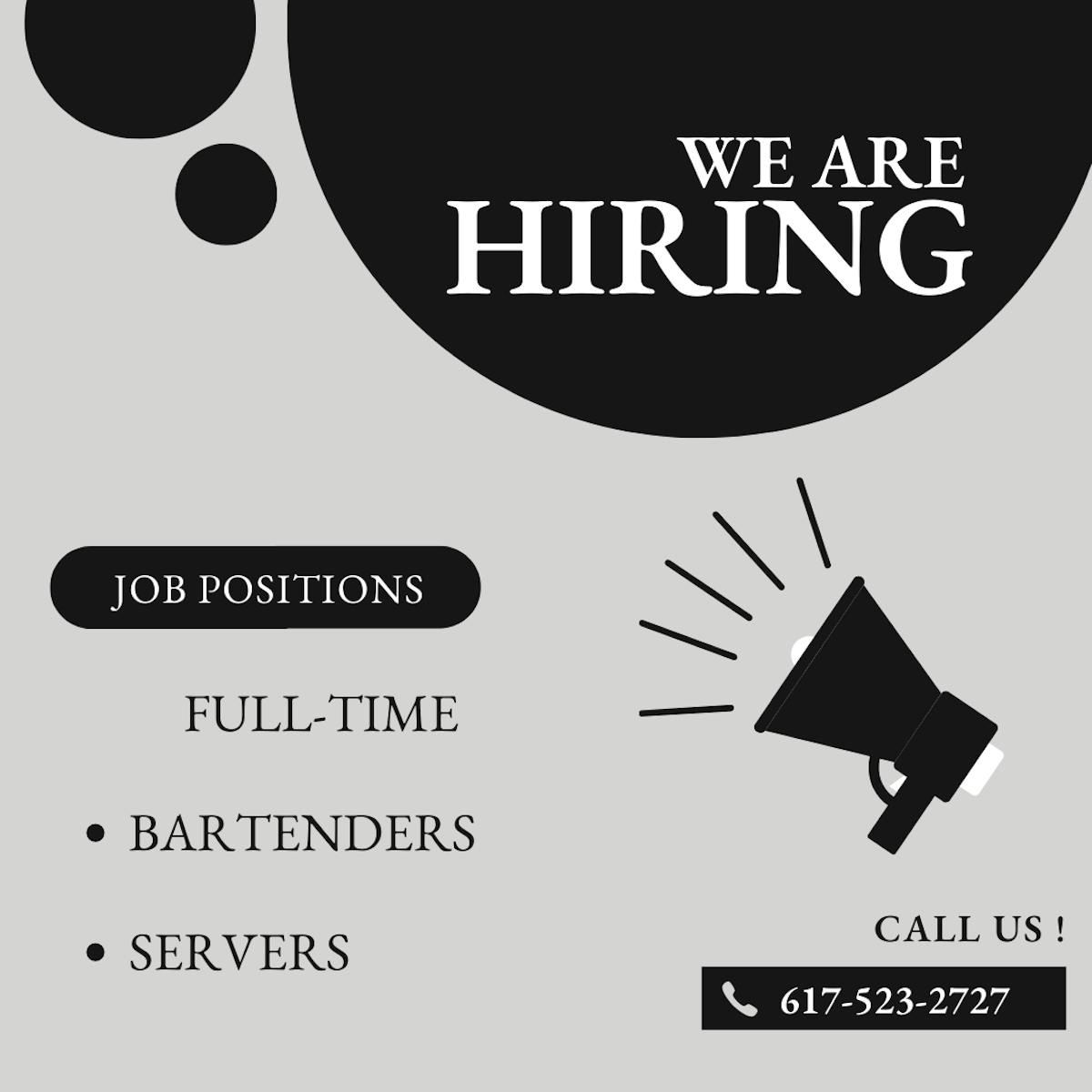 Working at Harvard Gardens is a fun and fast-paced work environment. Our team seamlessly collaborates to deliver our customers the best experience possible. Continue reading along to see if you will be the perfect addition to our team!
Working at The Heart of the Hill
Have you always dreamed of working at the Heart of the Hill? Our goal is to provide excellent customer service and give our customers a reason why we are their favorite American restaurant and bar. At Harvard Gardens, we are looking for hard-working individuals with restaurant experience who thrives in fast-paced, high-volume environments. We encourage you to apply today and join our team!
Full-Time Employee Benefits
At Harvard Gardens, we offer our full-time employees excellent benefits! Providing our employees with benefits that exceed expectations provides a great work environment.
Our benefits include the following:
Medical Benefits include: health, dental & vision.

50% off food for up to you and four guests at all Lyons Group venues*

Signing Bonus

401K Benefits
Bartenders
We are looking to hire full-time bartenders who can work directly with customers by mixing and serving drink orders. Our bartender will need to provide a pleasant drinking experience to customers. Serves drinks while maintaining a clean and sanitary bar area. You can attend to the detail and presentation of each order. If this job looks right for you, please apply to Harvard Gardens today!
Servers
As a Harvard Gardens server, you will work directly with the customers, kitchen, and bar staff. This role is fast-paced and for someone who can work through busy days. Our servers are responsible for attending to customers before, during, and after their meals by helping them place, receive, and pay for their orders. Your role as a server will be to ensure timely food and beverage delivery while checking in periodically throughout the service. Please inquire today about a serving position at Harvard Gardens!
Join Our Team Today
We'd love to have you join our team at Harvard Gardens. As the Heart of the Hill, we hope to grow our team with individuals that carry a good work ethic and can thrive in our fast-paced environment. If the position you are looking for is not listed, please apply anyways; we always look for hard-working team members! Apply today at Harvard Gardens and tell us a little about yourself. We look forward to reviewing your application and will get back to you shortly!