March Madness at Harvard Gardens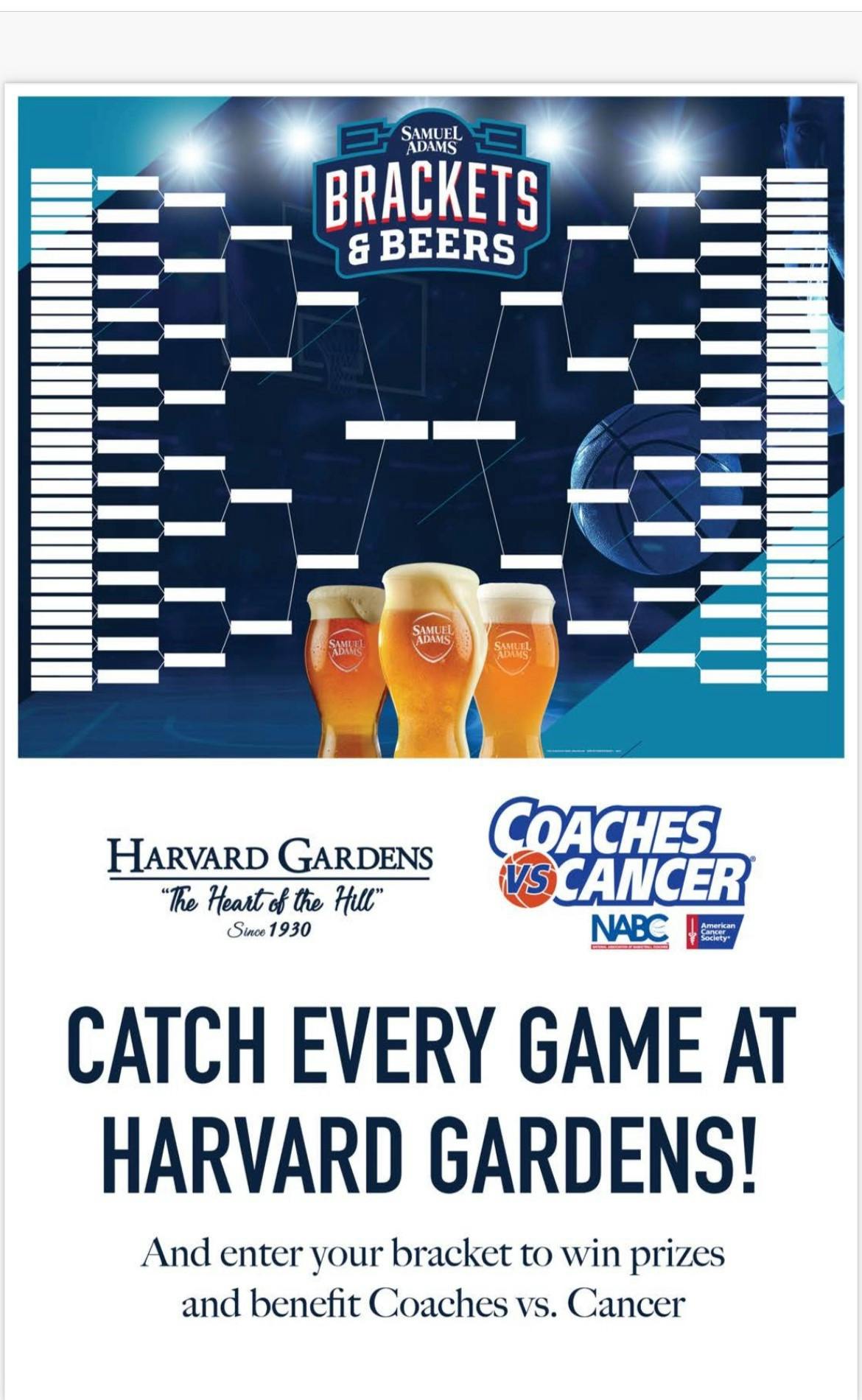 If you're looking to build a competitive March Madness tournament bracket, stop your search here. Harvard Gardens will be hosting another tournament challenge, with a $20 buy-in for the chance to win big and also donate to a charitable foundation. For more information, keep reading!
What is March Madness?
The NCAA Division I men's basketball tournament is a single-elimination tournament with 68 teams competing in seven rounds. There are only four teams left in the penultimate round, known as the Final Four. The NCAA men's basketball tournament schedule for this season can be found here.
Selection Sunday: Sunday, March 12
First Four: March 14-15
First round: March 16-17
Second round: March 18-19
Sweet 16: March 23-24
Elite Eight: March 25-26
Final Four: April 1
NCAA championship game: April 3
The Rules & Regulations of Our Bracket Challenge
Stop by Harvard Gardens any time after March 13th and fill out a bracket! There is a $20 buy in for the bracket; $10 to charity (Coaches vs. Cancer) & $10 to pot. Venmo your $20 to @michaeljminchoff. This is a great event for an even greater cause!
Last Year's Bracket Winners & Participants
Congratulations to Dave Demarzo on winning the 2022 Harvard Gardens Charity Bracket. Once again this was our best year yet on the 50/50 Charity Bracket as we raised $2000. Thank you again to all who participated.
Final Standings (For Those With Kansas as Their Champ)
Dave Demarzo 113 pts Winner
the no name bracket 107
Brian C 106
Eric Martin 105
Alex Gilman 105
Colin Fenton 98
John Fry 94
Contact Harvard Gardens Today
For more information about our March Madness tournament challenge, or to learn more about our restaurant, please don't hesitate to contact our team. Harvard Gardens is located in the heart of the hill, Beacon Hill, and we're thrilled to be hosting another March Madness event. Please call (617) 523-2727 or fill out an online contact form. We can't wait to see you!