Try These Delicious Winter Cocktails in Boston!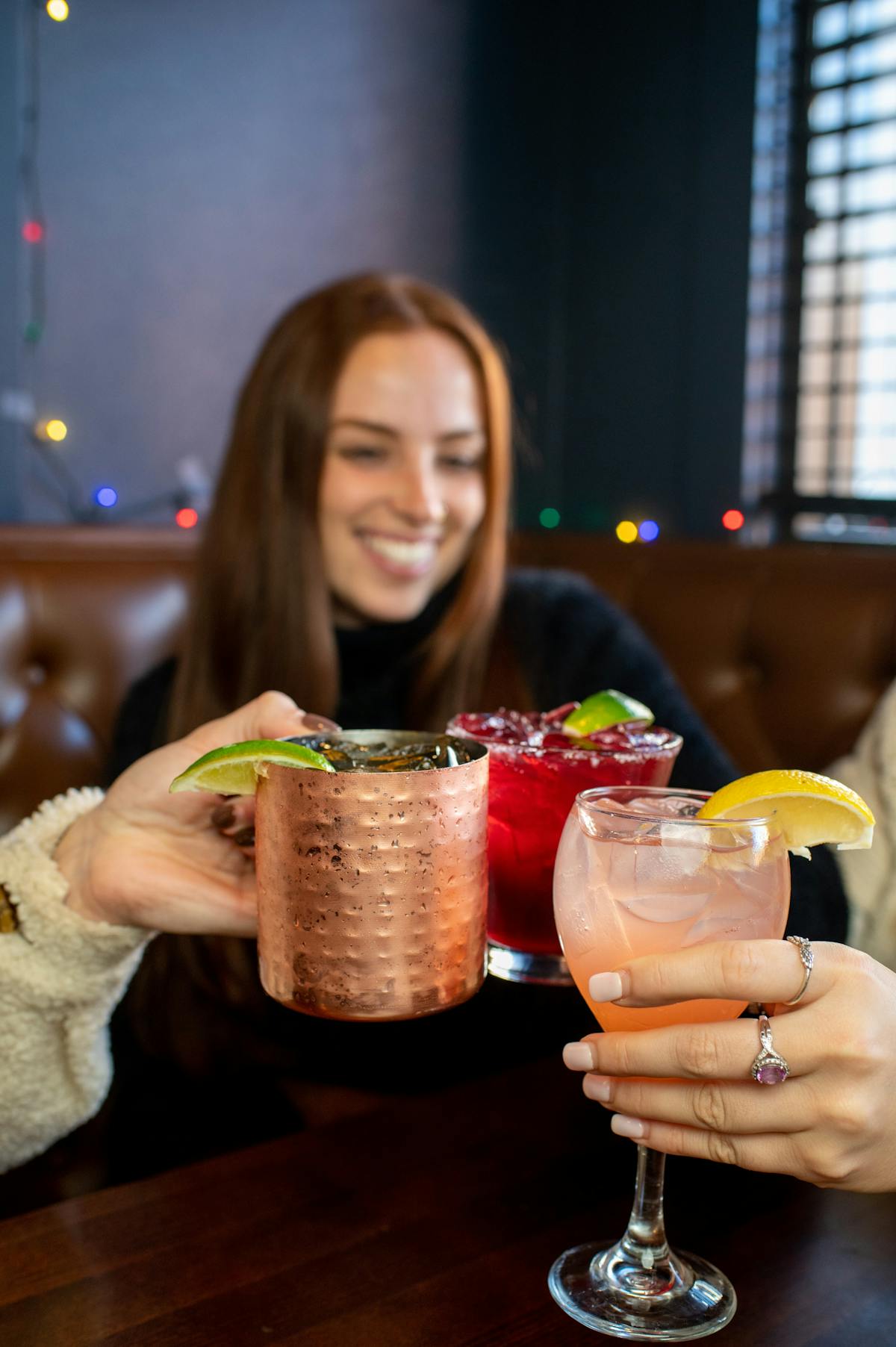 With the winter season still among us, finding a lively place to warm up and enjoy delicious cocktails can be challenging. Luckily at Harvard Gardens, we make it easy to relax with a winter cocktail menu that exceeds your expectations and spices your night up. Located on Cambridge St, the Harvard Gardens is a great spot to warm up with coworkers and friends and even break the ice on a first date. Along with our cocktails, we also offer delicious comfort food and gluten-free menus with options even the pickiest eaters can enjoy!
Warm Up in Boston at Harvard Gardens
Known as the Heart of the Hill, Harvard gardens is your one-stop destination to enjoy extraordinary customer service, delicious dishes, and extensive cocktail, beer, wine, and liquor menus. Elevate your chilly evenings in Boston by warming up at Harvard Gardens!
Our Limited Winter Cocktail Menu
WINTER MARGARITA
EL JIMADOR TEQUILA, CRANBERRY JUICE, POMEGRANATE JUICE, SPRITE, GRENADINE
MAPLE OLD FASHIONED
WOODFORD RESERVE BOURBON, MAPLE SIMPLE SYRUP, BITTERS
JACK'S APPLE MULE
JACK DANIEL'S APPLE WHISKEY, GINGER BEER, LIME JUICE
MERRY MULHOLLAND
MULHOLLAND GIN, SOUR MIX, POMEGRANATE JUICE, POMEGRANATE SEEDS, ROSEMARY GARNISH
AUTUMN APEROL SPRITZ
APEROL, CHAMBORD LIQUEUR, GINGER BEER, PROSECCO
HOT RUM PUNCH
CAPTAIN MORGAN RUM, HENNESSY COGNAC, LUXARDO LIQUEUR, LEMON JUICE, CINNAMON STICK
COFFEE RUMCHATA
BACARDI RUM, RUMCHATA, KAHLUA, AMARETTO, CINNAMON SUGAR RIM
Savory Late-Night Bites
While warming up with a delicious HG cocktail is an excellent start to your night, keep it rolling with help from our late-night menu! This menu is served Thursday-Saturday from 10:30 pm-12:00 pm every week, from savory starters such as fried pickles to share of wings your way with buffalo, barbeque, sweet chili, or honey mustard as a choice of sauce. You can also dive into our late-night menu and pick your favorite dish from our burgers and pizzas!
Visit Harvard Gardens and Warm Up in Winter
Whether you are toasting a newly engaged couple, celebrating happy hour with coworkers, or enjoying a first date, we provide the drinks to enjoy a cheer or two! Visit the Harvard Gardens in Beacon Hill today, and cheers to warming up in this winter weather. To make a reservation or learn more about our restaurant and bar, please call (617)523-2727 or fill out our online contact form.