What To Do At Beacon Hill?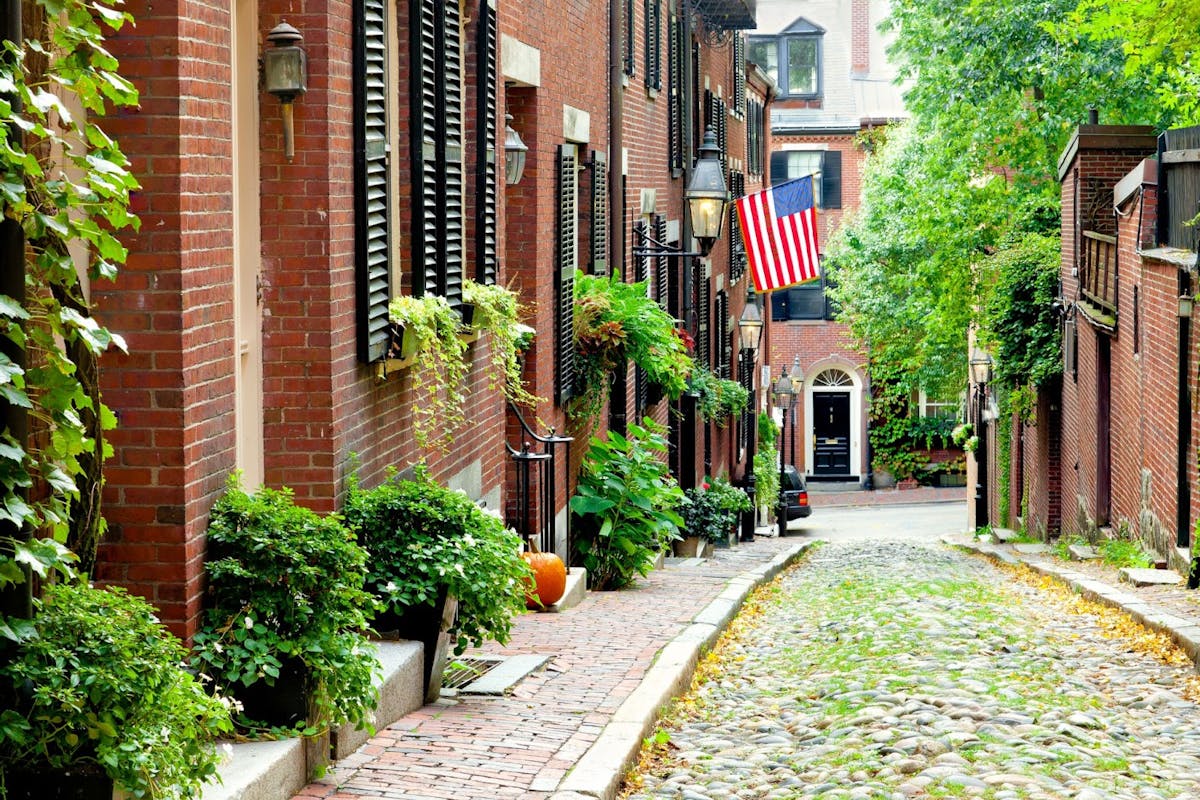 Beacon Hill is one of the most picturesque locations in Boston. It is known for its narrow cobblestone streets and gaslit lamps. Development began in 1795 with the construction of the State House and was followed by residential housing. The name Beacon Hill stemmed from its location on a hill with views to warn or beacon because of foreign invasion. Today, we love Beacon Hill as a place full of history and beautiful architecture.
Louisburg Square
When visiting Beacon Hill, you have to check out Louisburg Square. It is one of the most exclusive neighborhoods within Beacon Hill. The homes are a rare commodity, with only 27 townhouses that line the gated square. While you cannot physically walk into Louisburg Square, you can see statues of Columbus and Aristides, which are seen on the north and south ends. Louisburg Square is a highly sought-after location to visit due to its history.
Acorn Street
You may already know of Acorn Street in Beacon Hill as it is highly photographed due to the narrow cobblestone street. The history behind Acorn Street is that it once was home to artisans and servants to Boston's elite and now provides visitors a look back into colonial Boston. Today, we notice the cobblestone street, which the Acorn Street Association prevented from being paved in 1980. You are asked to remain quiet throughout this area as many people visit it daily.
Charles Street
Charles Street provides many fashion boutiques, jewelry stores, and galleries to shop at. Along with the shopping, you will find music and restaurants to choose from. It is a great location to start your Saturday with seventeen restaurants and bars and fifteen clothing stores within four blocks. It is often compared to Newbury Street but leaves you with a welcoming neighborhood feel.
Charles River Esplanade
The Charles River Esplanade is a tree-lined promenade that extends along the Charles River and is at the end of Charles St. The esplanade spans three miles, where you can enjoy gorgeous views of the Charles River. You can enjoy the promenade by walking, running, or biking along this path. Be sure to observe the rowers and vessels on the river as you pass the sailing clubs on your journey.
Harvard Gardens
After a day of visiting the famous locations listed above, it is time to visit and dine at another historic site, Harvard Gardens. Harvard Gardens is located in the heart of the hill. It was one of the first locations to regain its liquor license after the prohibition. The menu offers breathtaking appetizers and delicious meals, and the drink menu is lengthy. Open seven days a week, Harvard Gardens is the place you want to begin your day with brunch or end it with a light night dinner to watch your favorite sports game! To make a reservation, click here or call us at (617) 523-2727!