Watching Sports Games At Harvard Gardens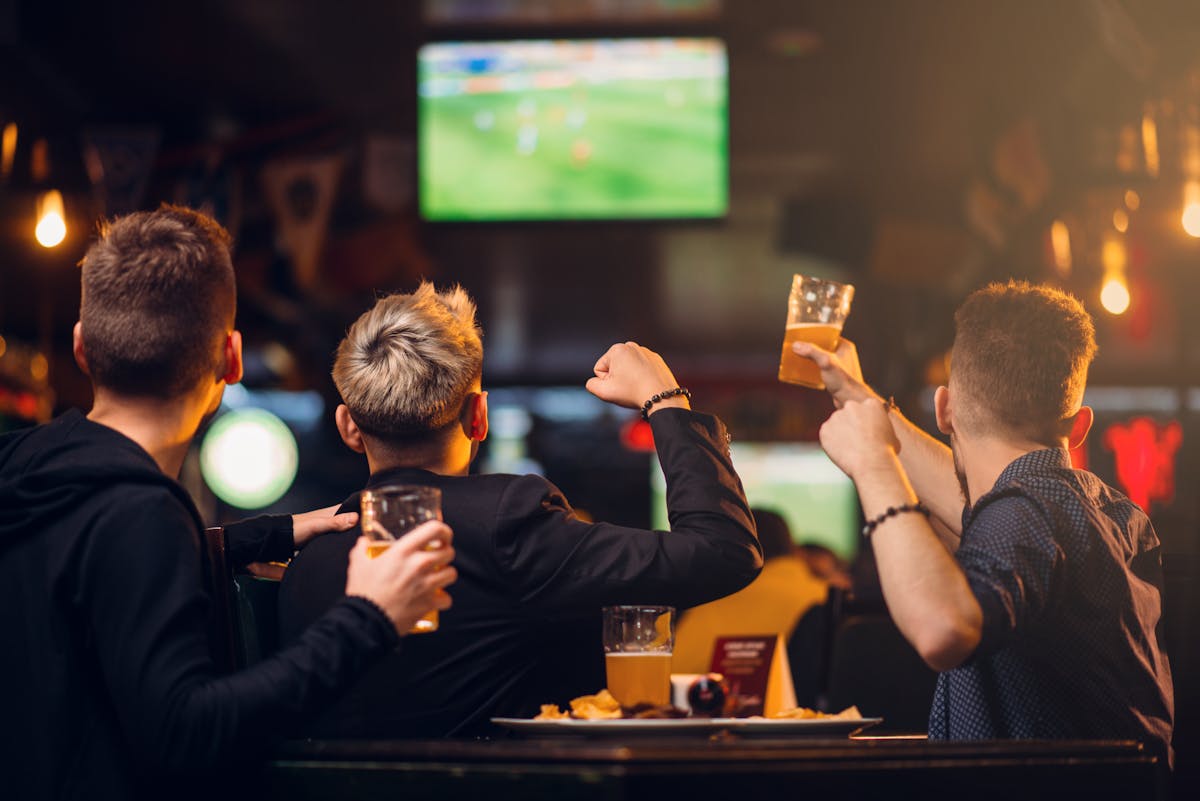 There are few things more exciting in Boston than watching sports and drinking at your favorite bar. We often associate sports games with the iconic Fenway and the TD Garden stadium, but what if you could get the same excitement of the game closer to home and with great drinks and food! At Harvard Gardens, located in the heart of Beacon Hill. You can grab late-night food and watch your favorite game. Harvard Gardens offers a speakeasy vibe with delicious American food and appetizers.
The View
At Harvard Gardens, game days are busy as we offer multiple TVs in our location so you and your friends can sit wherever you feel most comfortable and get the perfect view of your favorite game. We love showing live baseball, ice hockey, and football games in the fall! We even held our own Harvard Gardens Charity Bracket this past year during March Madness! This Beacon Hill original is always ready for game night, are you?
What To Expect During A Game
During a game at Harvard Gardens, you will be among some of Massachusetts' most prominent fans. Be sure to cheer on our home teams with pride. So, if you want to find your new favorite sport to watch the Winter Games, March Madness, or Super Bowl Sunday, remember that Harvard Gardens has a lot to offer. Besides the big game, check our menu and try favorites like the french onion soup or fried pickles for appetizers!
March Madness
March Madness gets everyone excited at Harvard Gardens. Watching 68 NCAA Division 1 men's basketball teams compete in seven rounds for a national championship is one of the most exciting times apart from Super Bowl Sunday and the Stanley Cup. However, collegiate basketball sports fans everywhere create brackets predicting the tournament's outcome. This year at Harvard Gardens, we held our own March Madness Charity Bracket event. Our charity event allowed our customers to buy in for $20 in a chance to win 50% of the earnings. This year we raised $2,000 and donated $1,000 to the American Cancer Society! Our watch party with a cause is exhilarating, and we hope to see you join us again next year!
Join Us
Located across the street from Massachusetts General Hospital, we cannot wait to see you and provide you with a relaxing game day! Are you bringing in a big party? We ask that you make a reservation today; we hope to see you soon! If you have questions or would like to host a private event at Harvard Gardens, please call us at (617) 523-2727.